Hump Yard
The Hump Yard game is a board game about railroad classification yards. Players compete to win train sorting contract by being able to sort trains in fewer moves than there opponents. For more information about Hump Yards, please see
Wikipedia Page
.
Funding
This board game has received funding through the Henry Armero Award. For more information about the Henry Armero Award, please see:
Award Website
. The following image shows a prototype of the Hump Yard board game.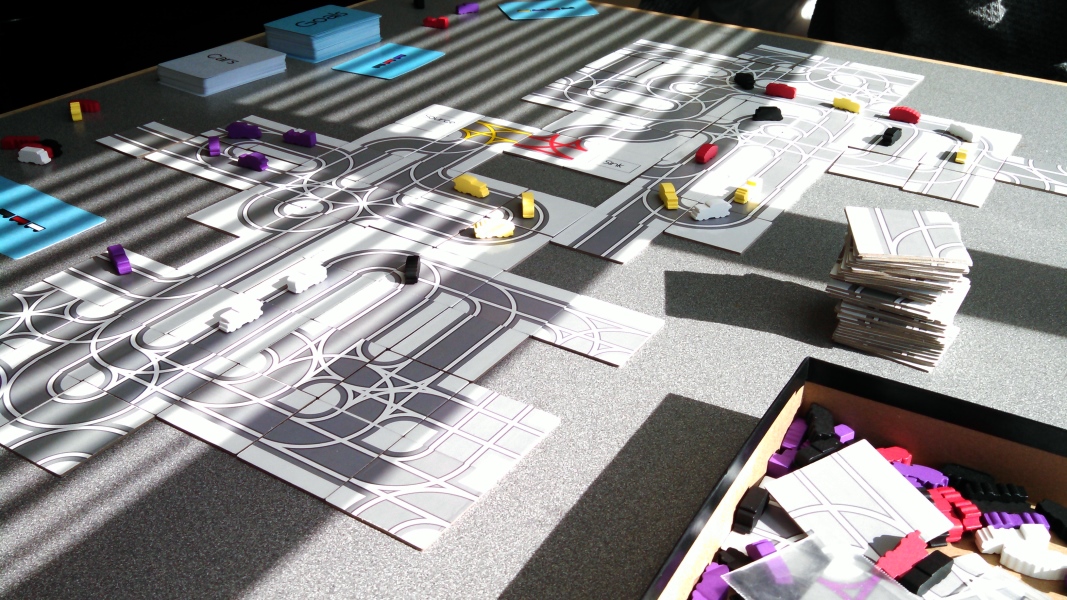 The first mechanically full version of the game was displayed to the public at an awards presentation on October 9, 2015. Here is a
link
to the slides used at the ceremony in mid October. The current version of the rules may be found
here.